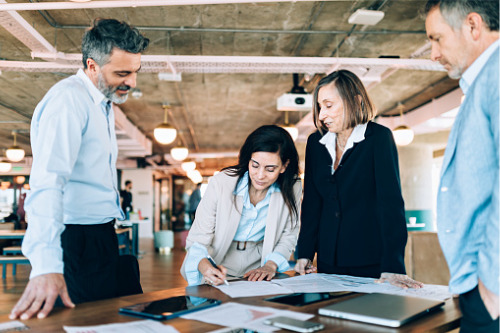 The Mortgage Bankers Association (MBA) has forecast an 11% gain in commercial and multifamily loan originations this year.
Commercial and multifamily mortgage bankers are expected to close $286 billion of loans backed by income-producing properties in 2021, up from the estimated $440 billion volume in 2020. MBA forecasted that total multifamily lending alone – which includes some loans made by small and midsize banks not captured in the overall total – will jump 7% year over year to $323 billion in 2021.
"The COVID-19 pandemic took a heavy toll on commercial and multifamily property sales and mortgage originations in 2020," said Jamie Woodwell, vice president for commercial real estate research at MBA. "The impacts have varied significantly by property type and capital source - with lodging and retail feeling the greatest downward pressure. The multifamily sector held up far better, driven by refinance activity in government-backed loans."   
MBA said lending volumes will continue to grow in 2022, with activity rising to $539 billion in commercial/multifamily mortgage bankers originations and $358 billion in total multifamily lending.   
"The steep declines in mortgage borrowing and lending seen in 2020 should partially reverse in 2021," Woodwell said. "The economic rebound MBA anticipates in the second half of the year should bring greater stability to the markets, but with continued differentiation by property type. Much of the path forward will depend on the virus and our confidence and ability to move past it."
Loan maturity of commercial and multifamily mortgages will also spike 36% year over year, according to MBA's survey of loan maturity volumes. Around $222.5 billion of the $2.3 trillion (10%) of outstanding loans held by non-bank lenders and investors will mature in 2021.
"Commercial and multifamily mortgage maturities among non-banks lenders are the highest since at least 2009," Woodwell said. "Many life company, GSE, and FHA loans that would have been coming due this year were instead refinanced or repaid early. Those declines have been more than made up for by shorter-term loans with 2021 maturity dates made by CMBS and investor-driven lenders."  
Source: mpamag.com