Bank of America has tripled its investment commitment on affordable housing, to a total of $15 billion over the next five years. So reports Reuters.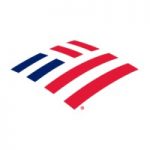 The bank said that the robust mortgage market had resulted in its initially planned outlay of $5 billion being reached ahead of schedule.
B of A plans to help 60,000 new home buyers with moderate to low incomes, up from the earlier goal of 20,000 new homeowners.
Read the full article from Reuters.
Source: themortgageleader.com