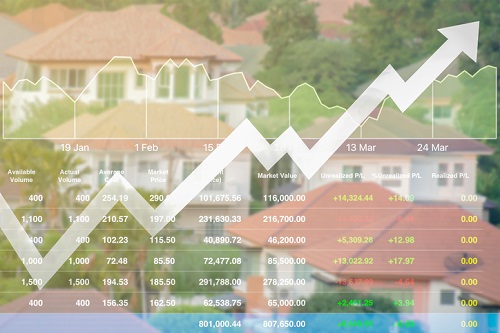 US house prices have increased by at least 1% in the past six consecutive months, according to stats from the Federal Housing Finance Agency.
The November FHFA House Price Index (FHFA HPI) showed that home prices jumped 1% month over month and were up by 11% year over year. The previously reported 1.5% price gain for October remained unchanged. 
"The acceleration has been slowing, but annual gains now outpace the prior housing boom," said Lynn Fisher, deputy director of the division of research and statistics at FHFA. "Current conditions can be explained by fundamentals, including low rates and tight housing supply, which have been intensified by the pandemic." 
Seasonally adjusted monthly house price changes in the nine census divisions ranged from +0.3% in the West South Central division to +1.6% in the Pacific division.  The 12-month changes ranged from +8.7% in the West South Central division to +14% in the Mountain division. 
Craig Lazzara, managing director and global head of index investment strategy at S&P Dow Jones Indices, said that recent data are consistent with the pandemic-driven suburban shift that has encouraged potential buyers to move from urban apartments to suburban homes.
"This may represent a true secular shift in housing demand or may simply represent an acceleration of moves that would have taken place over the next several years anyway," he said. "Future data will be required to address that question."
Source: mpamag.com