President-elect Joe Biden has urged continuing moratoriums on eviction and foreclosure on government-backed mortgages to September 30 as part of his $1.9 trillion coronavirus relief plan. So reports MarketWatch.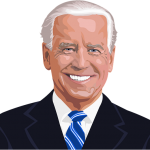 Biden also called for additional stimulus checks of $1,400 and money for COVID-19 vaccine distribution, which he called so far "a dismal failure."
"I know what I've just described does not come cheaply, but a failure to do so will cost us dearly," Biden said.
Read the full article from MarketWatch. 
Source: themortgageleader.com