The president of the St. Louis Federal Reserve has signaled that he expects the U.S. economy will continue to bounce back in the first six months of this year. So reports Reuters.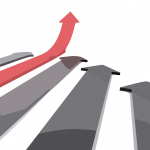 In remarks to the Little Rock Regional Chamber in Arkansas, the St. Louis Fed's James Bullard touted monetary and fiscal stimulus efforts along with "the early arrival of [coronavirus] vaccines."
Bullard added that inflation projections are rising as well.
Read the full article from Reuters.
Source: themortgageleader.com